I call it "project Mudder Phukr" and as you can see especially with the"Kia Killer" front bumper and how rough it is,it looks like it belongs in Max Max 2/TRW
She's got a 390/4 speed and is now on 37 inch Military tires.
Heres how I got her and how she looks now. My plans are to spray it primer black with some urban camo thrown in.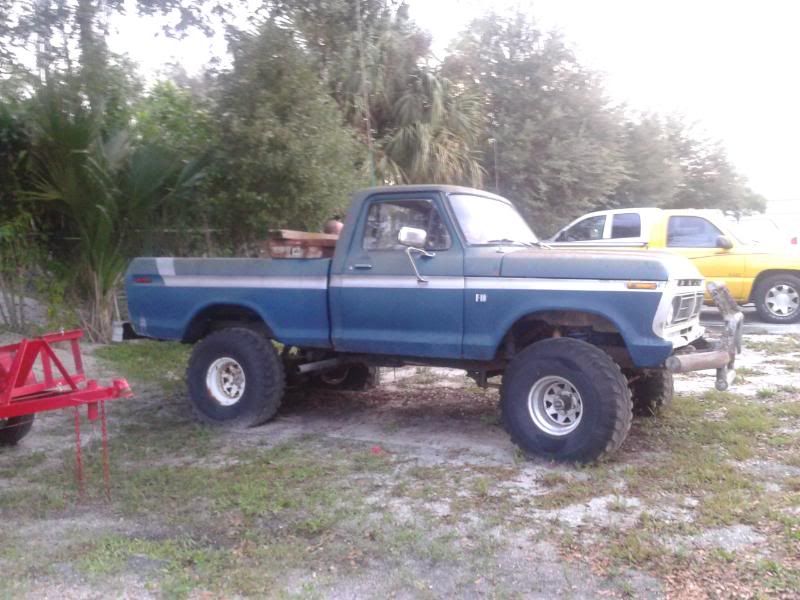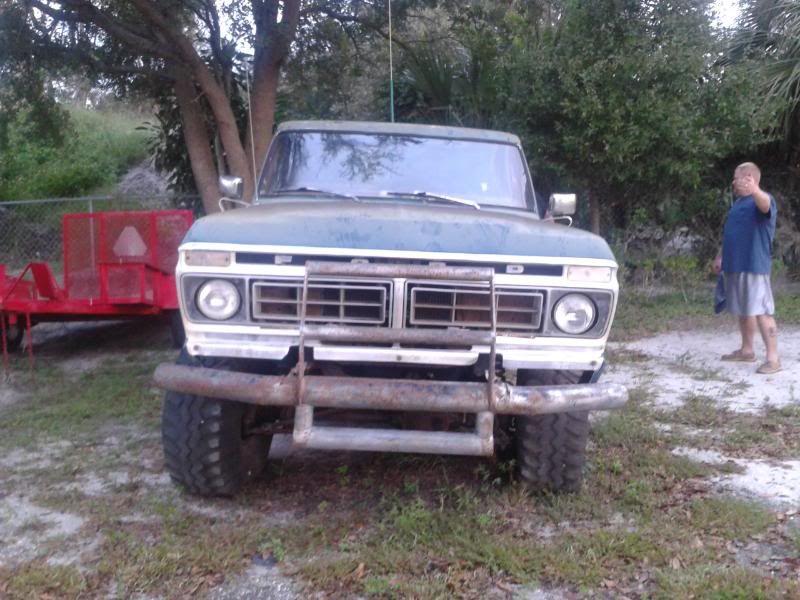 flat/bald ass Super Swampers and rusty mismatched rims.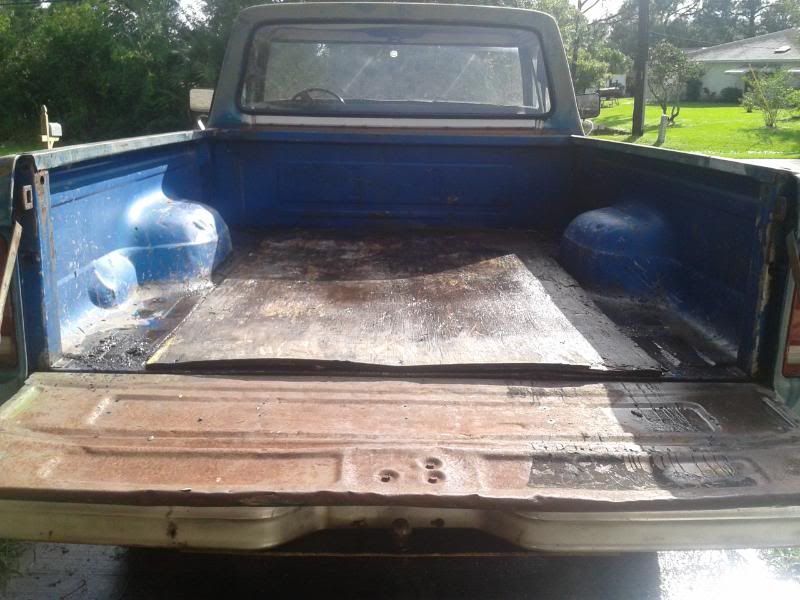 Cleaned the bed out of its rusty tool box and a bunch of dirt and leaves and garbage. The bed floors wasted and that's where there's a piece of wood there.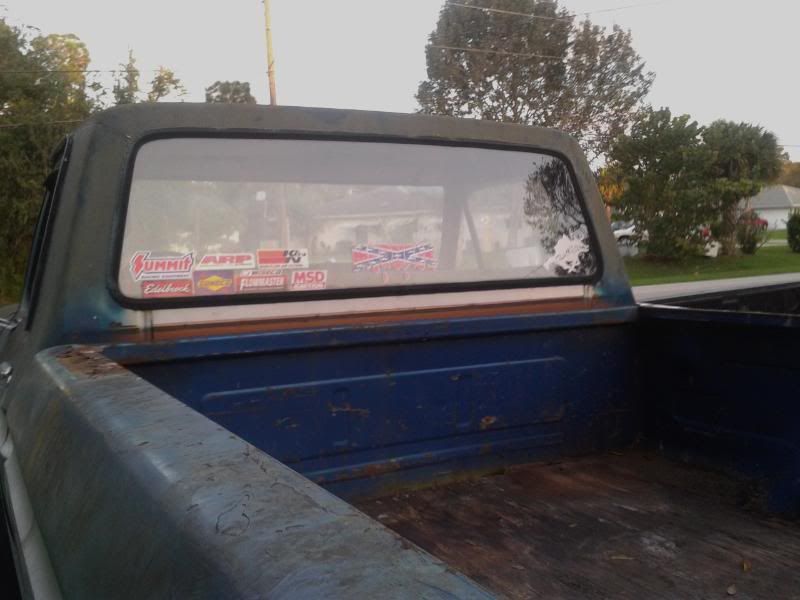 Had to add my stickers to the back window lol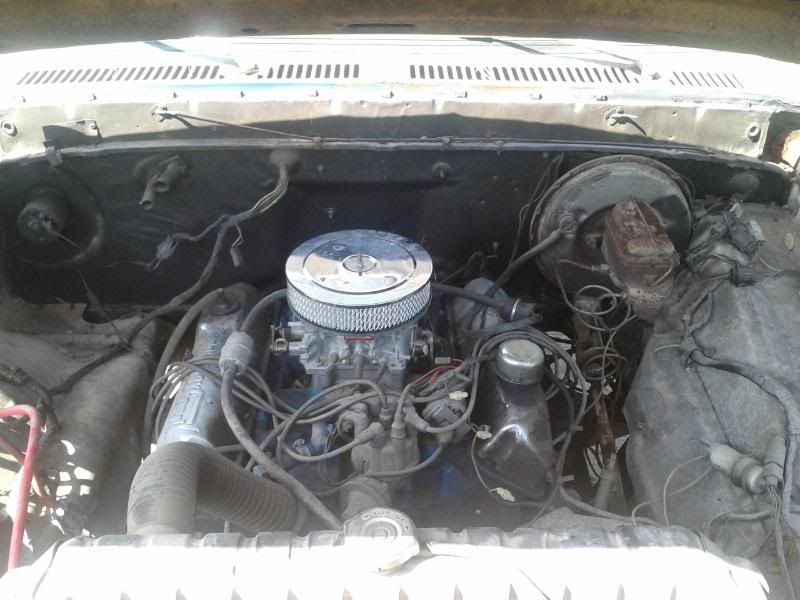 390 FE after I cleaned it up a bit with one of my chrome air cleaners I had laying around.
interiors roached out but there.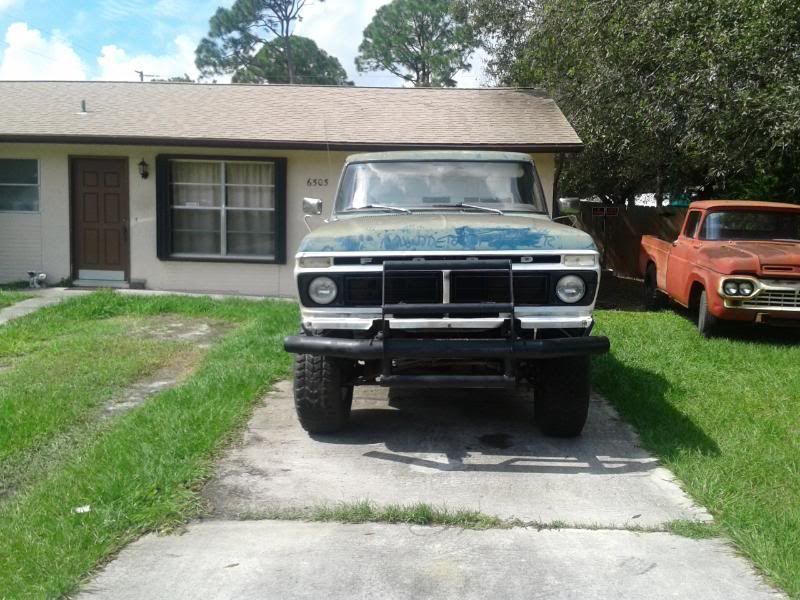 painted the front bumper and grill inserts.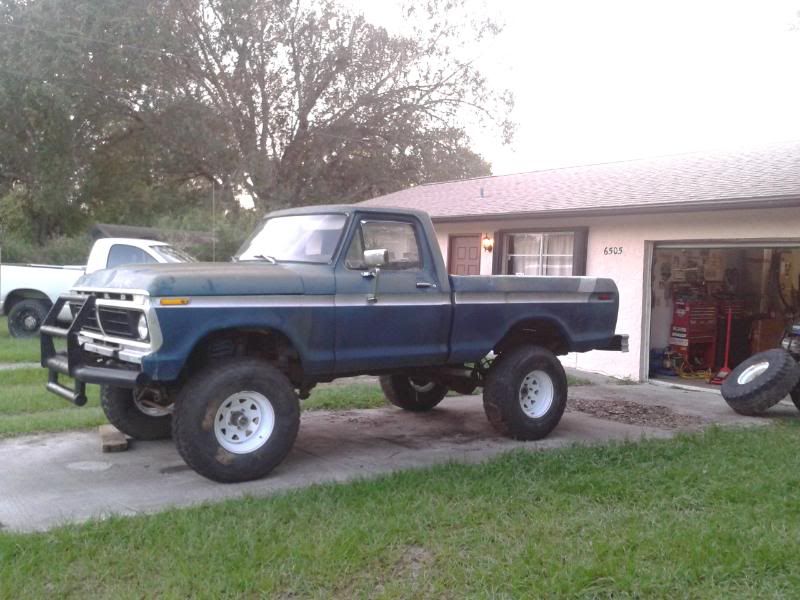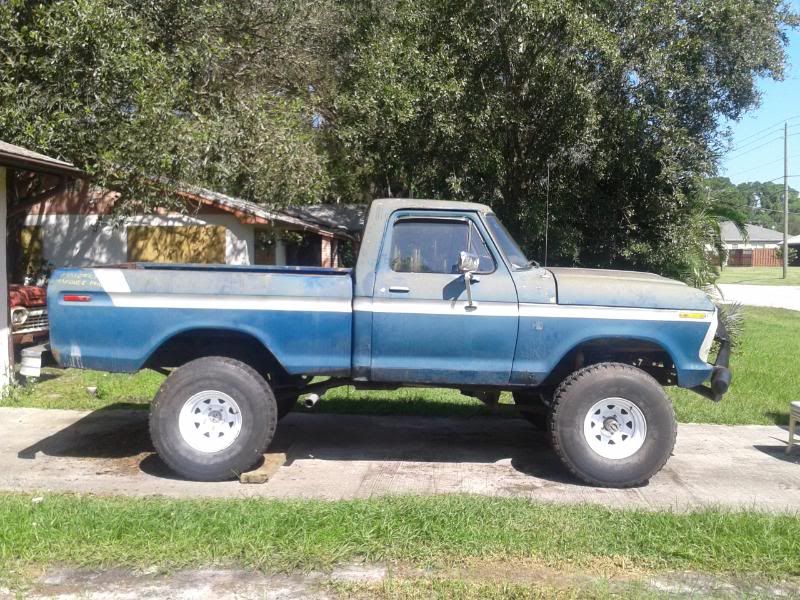 Added the new tires and rims