Well, I've been quite busy lately with various things, but I've gotten some work done here and there on models.
The red XA was more or less put on the back burner, but here's a shot showing some work I've done on it. The hood is being re-worked in spurts, and I'm devising a setup for the injector stacks to be added not just to the hood but attached to the motor.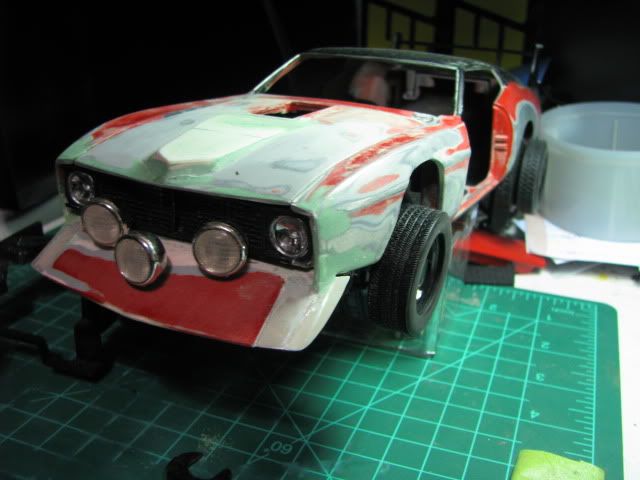 Apart from not working on the XA, I did recently get the idea for a quick 1/18 project built with one of my '69 GTO's. In particular, it was an older Ertl one with badly flaking blue paint that looked terrible, hence my willingness to sacrifice it. It's not a Mad Max car, but it definitely fits the movie's theme of building a badass car for fighting crime. Fans of the 2004 Punisher movie should recognize the car I'm trying to build here, though it's not quite done yet.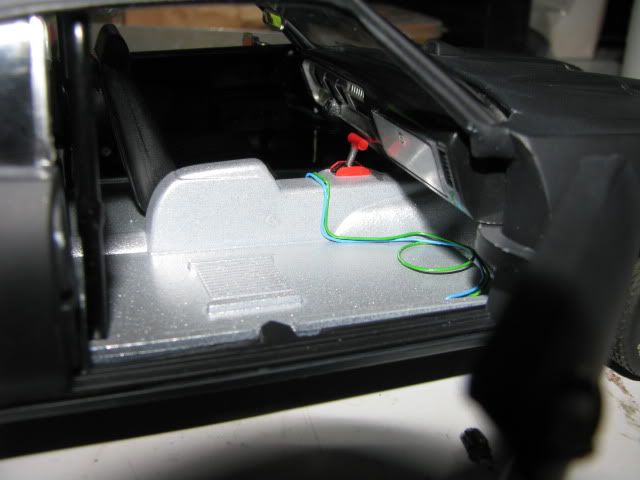 There's still things I'd like to add. When I took these pictures I hadn't put the steering wheel back in (it's in there now). I still need to modify the interior door panels, add the armor plate under the motor and pull-down/up armor panels on the windshield and side windows.