Another Mad Max T shirt design from me.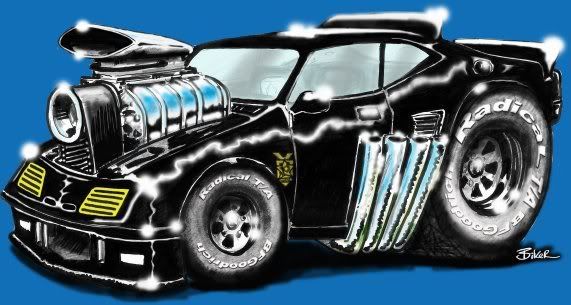 After reading the caricature comment in the last T shirt I designed I thought I'd go the whole hog and really rip the arse out of it. LOL!
The sales blurb for it etc is in Bartertown in order to comply with certain stringent rules laid down by "certain people."
Feel free to comment on any movie inaccuracies or things that this drawing fails miserably on. I could do with a good laugh.
I thank you for reading.
Biker