I saw this in a local weekly info/news folder.
Every week they show pictures from the early days. There is now a series about travel and transport.
A local machine factory that already exists since the late 1800's here in my town designed and made a special truck for an other local company in 1936.
It is a truck with 2 engines side by side. When the truck was empty it ran on one engine and fully loaded it ran on two.
There where 2 trucks of these build.
Looks bizarre. But I think if the MM movies where filmed in the late 30's, Miller would definitely try to get his hands on this truck. This would look very impressive in those days. And imagine what you can do with this truck rebuilding it to something post-apocalyptic.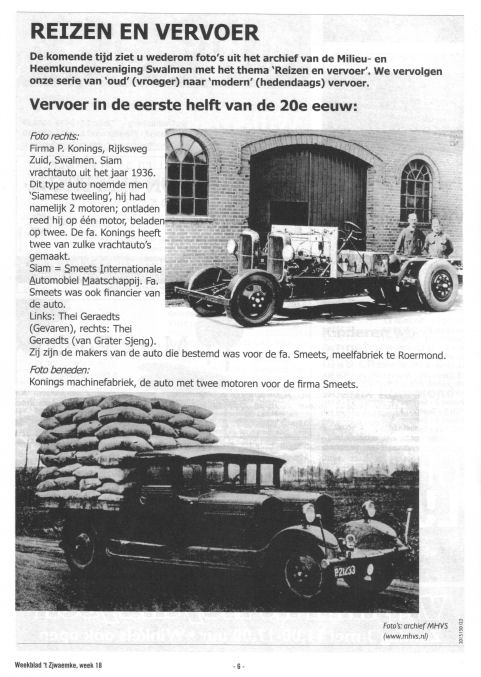 High res. scan (7.8MB)
And it is also shown on the website of the factory.