My tribute MFP Panelvan.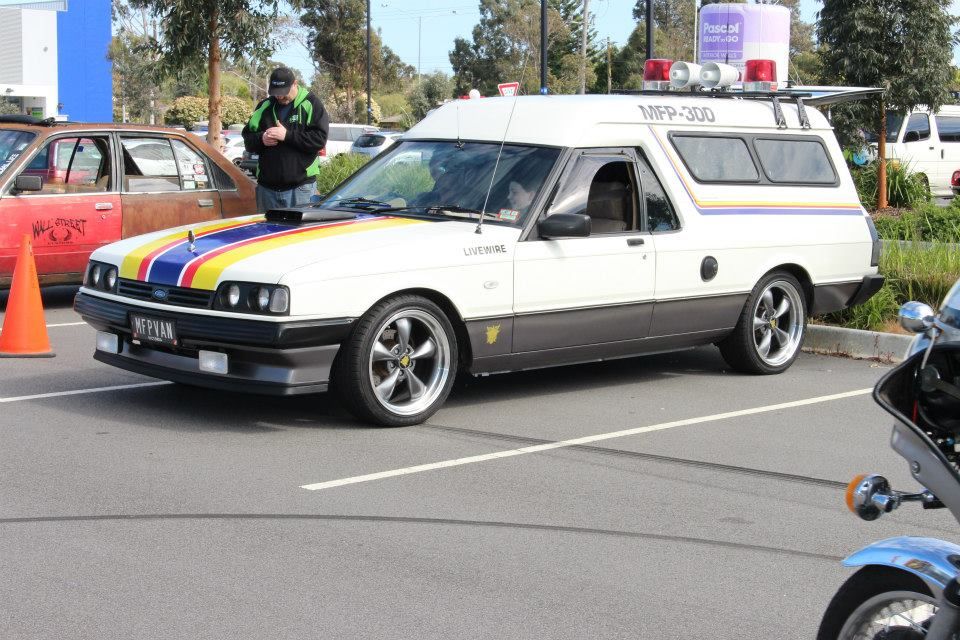 351 Cleveland (stroked to 383), C10 Auto, LSD disc brake rear.
Rear seat added, folds flat for full van cargo area.
On-Board PC with touch screen,
MFP Radio - fully functional (UHF CB built in).
LTS Siren unit & roof mount horn speakers.
Red Federal Twin head Beacons (only til my 759's arrive from the USA!)
MFP Stripes & Badge Decals, MFP centre caps in the wheels.
Airbrushed "Wez" mural on the Tailgate!