Just found this huge (4 feet wide by 5 feet tall) MM1 poster in the basement all rolled up in a tube. Totally forgot I even had it. I bought another one along the way and don't really need two of them.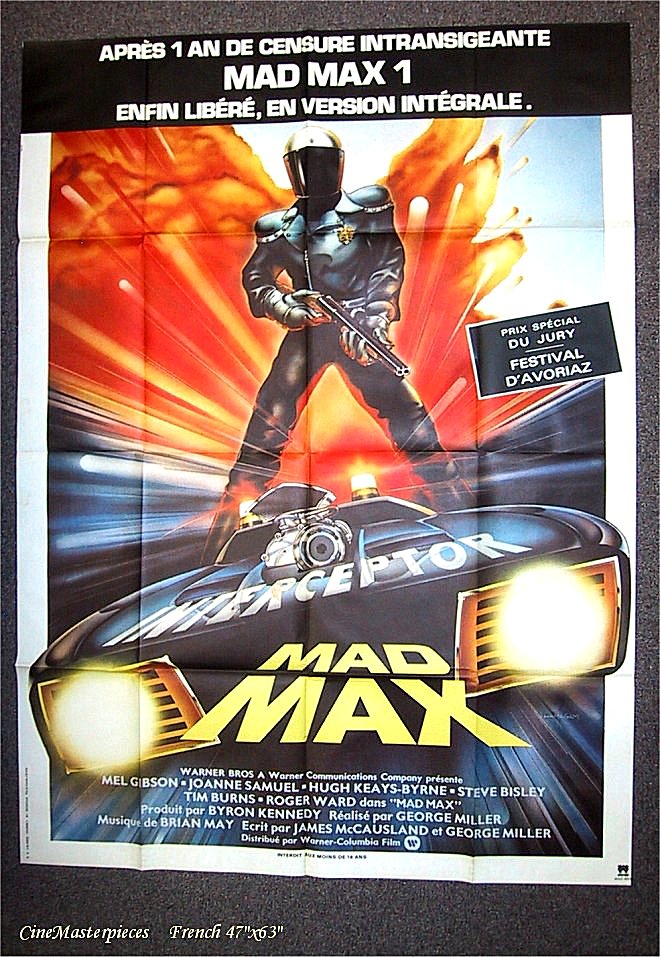 The image isn't of my actual poster, but of the same exact one on eBay for $195.
http://cgi.ebay.com/MAD-MAX-FRENCH-1-PANEL-ORIG-MOVIE-POSTER-NM-1980_W0QQitemZ180111211884QQihZ008QQcategoryZ60333QQrdZ1QQssPageNameZWD1VQQcmdZViewItem
I'm not looking to get that much out of mine, but if you want to make an offer, email me personally, I take paypal.
pursuitspecial@yahoo.com
I'll let it go for a few days and take the highest offer. Shipping will be $15. It is all rolled up in the tube ready to go.