I always thought Pappagallo got the shaft when it came to the N2 toys. I mean, Golden Youth, Toady, and a Bad Cop got figures, but he didn't? So I decided to rectify this and make my own custom Pappagallo figure.
I've been working on this for a while, but most of the time has been spent collecting the different parts that match his face, hair, and clothing. The parts are from various Marvel comics superheros/villans figures. The wrist crossbow used to belong to Wez, but it has been modified to match the one Pappagallo had. His leather armor is just that, and with real cloth around the arm holes.
The first pic is a work in progress with a rubber band around his waist, getting the leather to form to that shape.
The next pic is the figure almost finished. I don't like the way his eyes turned out, and I still have to paint a few details. Lastly, I have to make the helmet he wore and enclose him in a N2 toys package.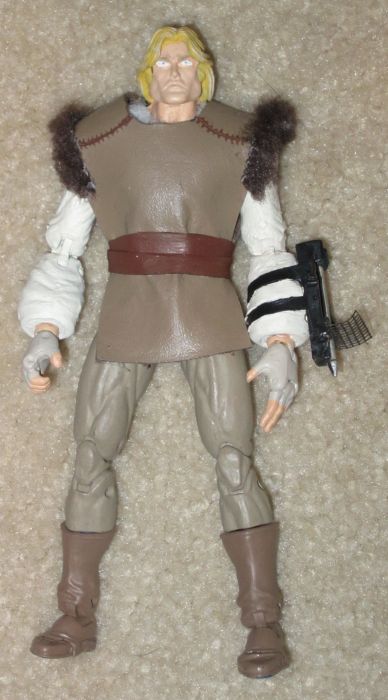 Then, he's going to be shipped off to Michael Preston, in the hopes of getting the man's autograph!
HUMVEE Driver