Goose Bike Replica using Mad Max Cars Kit
Posted:
Thu Jan 02, 2014 5:54 pm
I just saw this pop up on the Mad Max Cars website in their client gallery. I have heard many folks looking to see finished results using the MMC Goose Fiberglass kit, Windscreen, Decals etc; so here it is.
Looks freakin' Smashing to me! Good Job Bud!
There appears to be no information in the listing yet, just a bunch of pix, but Ill wager that will be rectified soon. Check it out: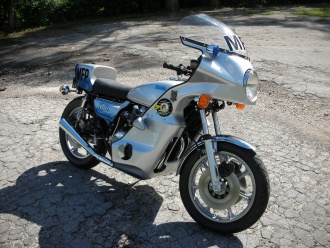 http://www.madmaxcars.com/products/product_view.cgi?id_number=89953147431