so i thought I'd share my latest 4 ft Steel Fire Ring i made .this is number 45 i think but this is the 1st one themed all on muscle cars specifically Mopars.but i think you guys can guess what the next one might be...? anyway I draw all the art right on the steel with chalk and black marker.then cut it out free hand with a plasma torch.
this is the art before cutting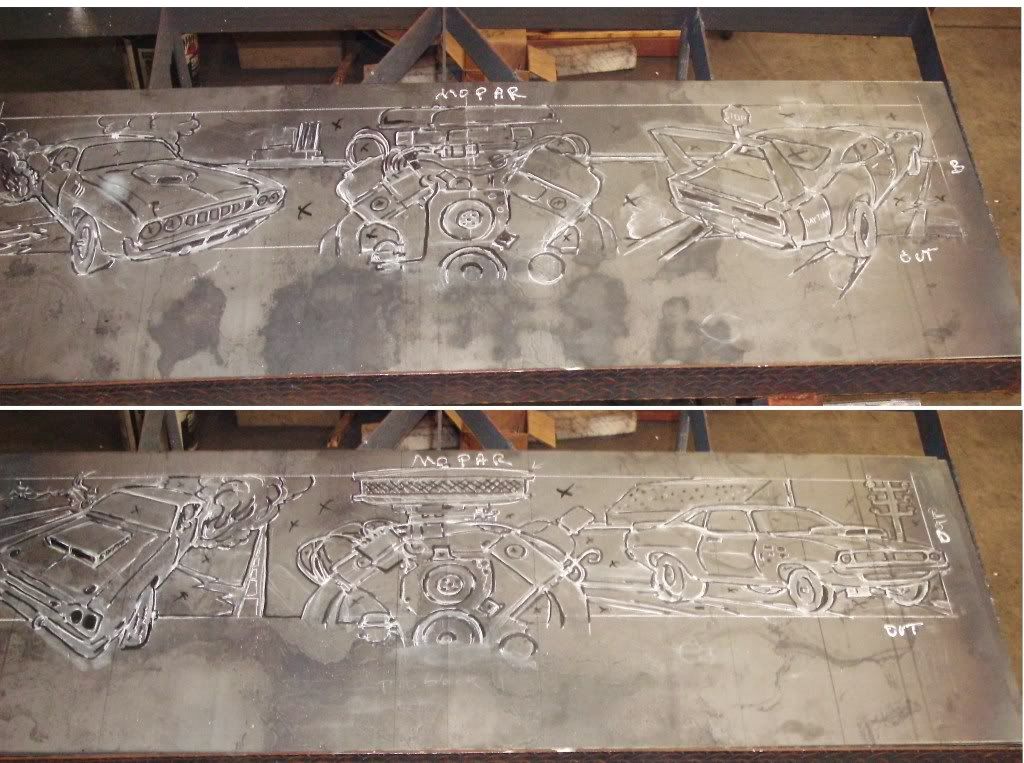 and one side after cutting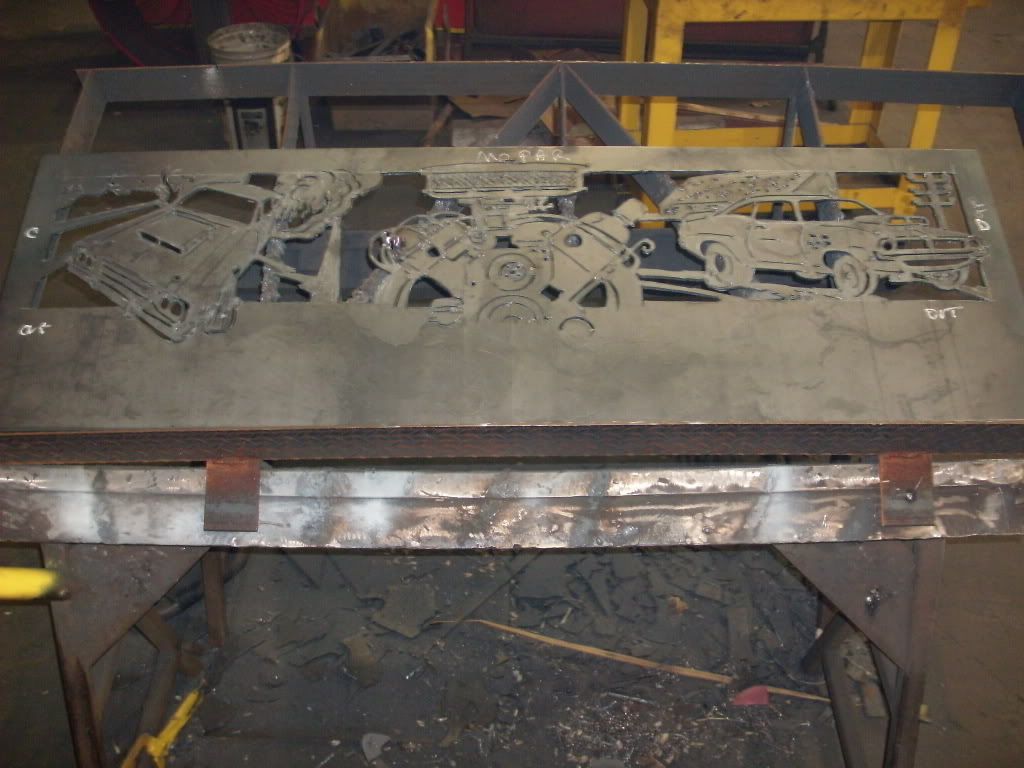 and the finished firering1/4 thick steel 22ichs tall.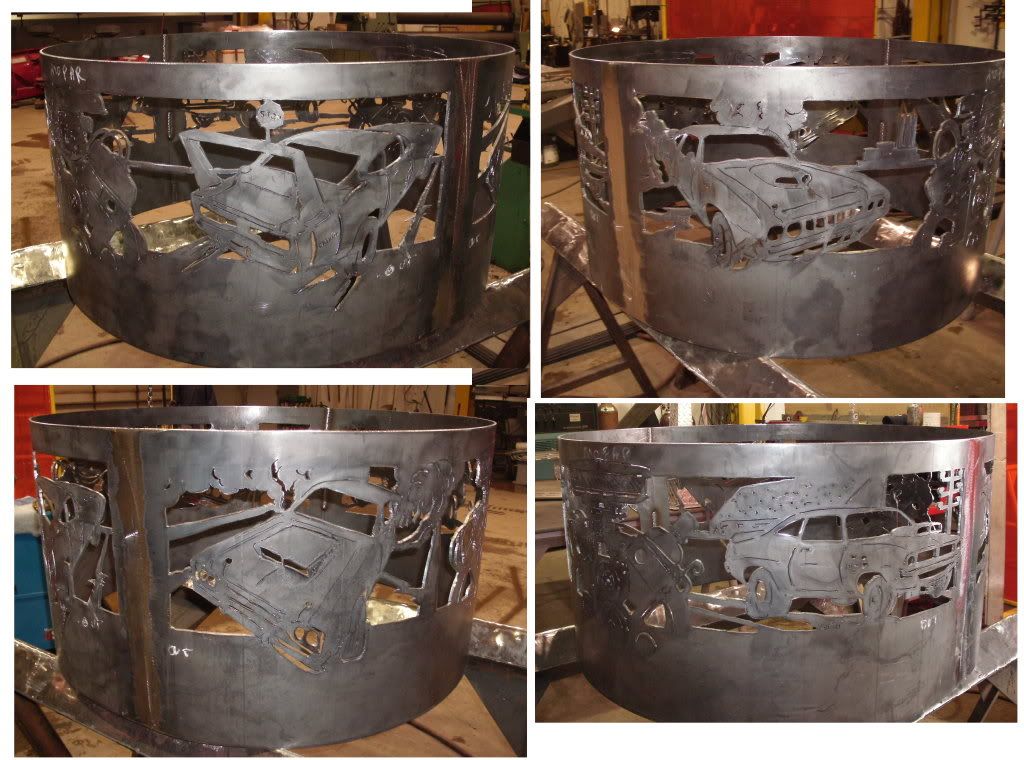 and a vid of me cutting.
http://www.youtube.com/watch?v=0ypYPyM6tzo