Yeah I know mercenary git that I am, I'm here showing off yet another design that I've had on my hard drive for a couple of years now that I finally got around to finishing last night.
Hope all you folks are well here, haven't been here in months, good to see there's still a lot of people here too.
Anyway here's the picture of it, you'll find the sales page for it over at
http://www.Redbubble.com
then run a search for "Mad Max" or "Biker" and you should get some results... or simply click on the link in my signature below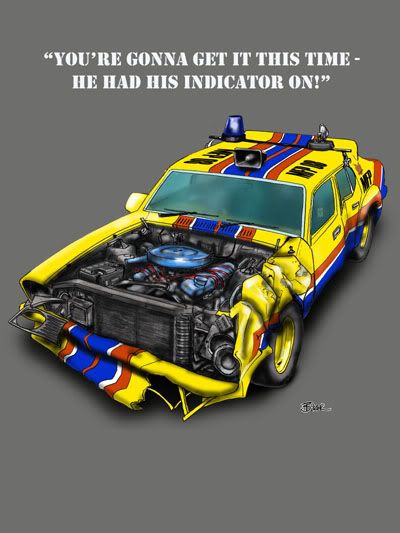 Big thanks goes to John in Northumberlandfor letting me near his pride and joy replicar of the Big Bopper, took loads of photos of it back in 2007 and used them for reference for how the real thing was. Started out as a line drawing then I filled in the blanks using photoshop. This is my 2nd colourising attempt using this program. Quite pleased with it too.
Bye for now.
Biker