Need help with finding an M-60 machine gun part...
Posted:
Fri Apr 09, 2010 6:43 pm
Hello everyone! I recently purchased a resin M-60 replica for a very reasonable price. I have an ammo belt to go with it, but what I need is the plastic ammo box that holds the rounds. NOT the steel ammo box that the rounds come in; I mean the cheap plastic ammo box that clips to the underside of the machine gun. I've tried military surplus stores, ammo magazines, eBay; all with no luck. I'd appreicate any help! I'm talking to
you
, armourer!
Here's a (small) picture of one: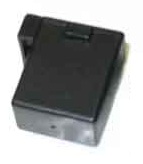 HUMVEE Driver